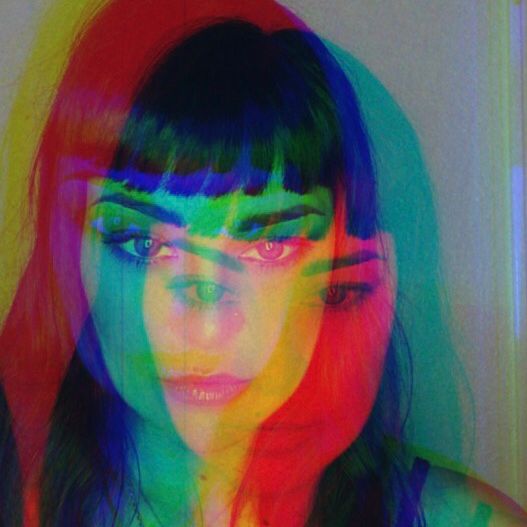 mojave phone booth
Mojave Phone Booth: Tobey Torres-Doran and Mitchell J Doran of Snake River Conspiracy with Lynn Farmer of Meat Beat Manifesto.
Mitch and Tobey are a husband and wife duo who first began making music together as members of the cult electronic act Snake River Conspiracy. They are joined by drummer Lynn Farmer, who's previous work includes multiple albums and tours with electronic pioneers Meat Beat Manifesto, as well as The Orb, Consolidated, and a host of other projects.
Tobey Torres was discovered singing in the Bay Area and was signed to Interscope Records on the strength of a two-song demo. She was the lead vocalist and frontperson for the electronic act Snake River Conspiracy, touring the world with bands such as A Perfect Circle, Queens of the Stone Age,  Filter, Etc. In addition to being signed as an artist to Warner Brothers, she also sang as a session vocalist on various recordings for Warner/Reprise records. She is known for her ability to transition between melodic phrasing and guttural wailing effortlessly. Other vocal credits include: Good Charlotte - The Young and the Hopeless, Deckard - Holy Rolling EP, Mark Lanegan - Bubblegum. She has worked with producers Charlie Clouser, Eric Dodd Valentine, David Kahne, etc.
Mitchell J Doran began playing guitar at a young age. A self taught multi-instrumentalist, he was hired as a teenager to play as a session musician on major label releases for Warner Brothers Records and various other labels/sessions including Queensryche, Ronnie James Dio, Rappin' 4Tay, Kanye West, Kelley Clarkson, George Lynch, Sebastian Bach, etc. Mitchell has also worked as a recording and mix engineer for major label releases. His first professional release as an engineer and studio musician was Queensryche's Operation Mindcrime 2, which he co engineered, played all rhythm guitars and wrote and performed guitar solos. That album debuted at number 12 on the billboard top 200 charts. After this he was asked to join Snake River Conspiracy, which began the creative relationship between Tobey and Mitch that continues with Mojave Phone Booth.
Lynn Farmer is primarily known as the drummer for the legendary electronic act Meat Beat Manifesto. He has also played on albums for The Orb, Consolidated, PDF, Dub Collective, etc. With strong roots in the trenches of traditional Jazz, he also commands a wide breadth of knowledge and skill in the various percussion instruments from a multitude of cultures and styles. Having performed as the live drummer for Meat Beat Manifesto for many albums and tours, he's been in the unique position of recreating the immaculate drum programming and production of Jack Dangers. Lynn Farmer's encyclopedic knowledge of drum breaks is frightening and unparalleled.